Android is said to be the single most powerful and most distributed Operating System of all times and may be for coming generations. Android is based on modified version of Linux Kernel, thus there have been efforts to port it to laptops and netbooks but it's not as easy as it sounds…
Android Open Source Project (AOSP) was developed by Google LLC for touch oriented devices like smartphones and tablets which became popular in last decade to make it the world's most popular OS. Today, Android dominates the Smart Phones as 75.27% of Mobile Operating Systems in use are Android. Not just Smart Phones but even in Smart TVs and Smart Watches but efforts to port it onto main stream PC usage was a blunder.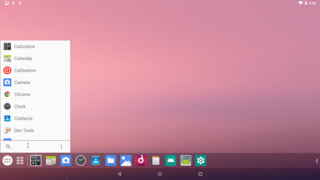 Android – x86 is an unofficial initiative to port Google's mobile operating system to run on devices powered by AMD x86 processors. The project began as a series of patches to the Android source code to enable Android to run on various netbooks and ultra-mobile PCs, particularly the ASUS Eee PC.
But Android literally failed when Google announced that it is working on Chrome OS rather than Android to be ported onto PCs and Laptops. Since Android is a touch oriented OS porting it onto "keys and clicks" was difficult so Chrome OS was the go to for Google Developers.
So, Google does not provide Android with PC support but since Android is open source, projects like Android x86 are there to provide a PC like experience built on top of Android. What makes Android special is availability of 2.6 million applications available for the platform.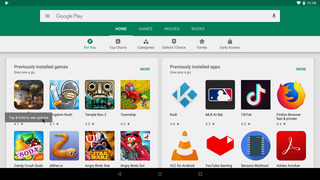 I am personally eager to try out a better all PC version of Android OS so that we can try PUBG Mobile natively on our PCs. 🙂
To view the screenshots of the project, click here.
The OS is ranked at 52 with 208 hits per day ( as on June 15, 2019 ) on Distrowatch.com
To download .iso image of the Android x86, click here.

For instructions on installation of .iso file using USB stick, click here.